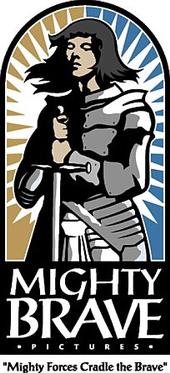 ABOUT MIGHTY BRAVE PRODUCTIONS
Mighty Brave Productions is a multi-media production company with a compassionate and people-first mandate in all of our work and collaborations.
Based in Toronto, out of Lisa Anita Wegner's Haus of Dada, the Mighty Brave team has been creating film and multimedia content since 1998 and has evolved from a film production house into a diverse, community focused collective that produces disability led projects in all forms of media, for the world stage. 
Lisa, the company's founder also acts as a consultant and is open to collaborations with similarly aligned businesses, projects and organizations. To reach out to Lisa about future projects contact the team to discuss. 
We're all born artists until the world knocks it out of us. Mighty Brave Productions & Haus of Dada honour the artist in everyone.
No one is ever in trouble on our team, in art its impossible to be wrong
We are all holograms (reflections) of each other
We gather our team often and hold space for authentic connections
Universal accessibility makes all art better for all
Lisa Anita Wegner is a meta-gender filmmaker, producer and storyteller with Ehlers-Danlos Syndrome. 
Lisa Anita Wegner (°1973, Toronto, Canada) creates performances, installations, films and conceptual artworks. By parodying mass media by exaggerating certain formal aspects inherent to our contemporary society, Wegner makes works that can be seen as self-portraits. Sometimes they appear idiosyncratic and quirky, at other times, they seem typical by-products of American superabundance and marketing.
Her performances often refers to pop and mass culture. Using written and drawn symbols, a world where light-heartedness rules and where rules are undermined is created. By rejecting an objective truth and global cultural narratives, her works references post-colonial theory as well as the avant-garde or the post-modern and the left-wing democratic movement as a form of resistance against the logic of the capitalist market system.
Her works challenges the binaries we continually reconstruct between Self and Other, between our own 'cannibal' and 'civilized' selves. By demonstrating the omnipresent lingering of a corporate world, she touches various overlapping themes and strategies. Several reoccurring subject matter can be recognized, such as the relation with popular culture and media, working with repetition, provocation and the investigation of the process of expectations.
-500 Letters